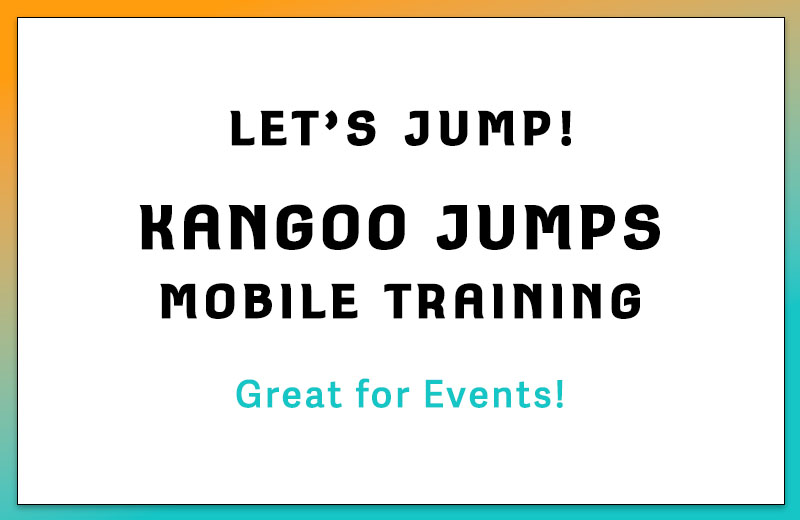 Plan must be paid for in full prior to first session.
CLASS REQUIREMENTS
You are required to fill out an online Release and Waiver of Liability Form prior to class.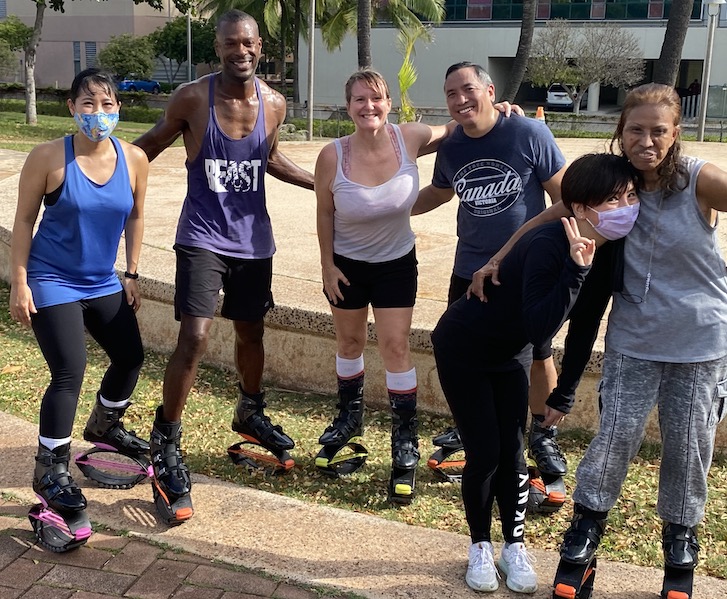 LET'S JUMP MOBILE TRAINING
LET THE JUMP EXPERIENCE COME TO YOU!
BENEFITS TO HAVING KANGOO FOR YOUR NEXT EVENT:
ICE BREAKER, PUT SMILES ON PEOLE FACES, CREATE FUN MEMORABLE MOMENTS
JUMP BOOTS ARE SAFE
AND EASY TO GET ACCLIMATED TO WEARING
WEAR LONG SOCKS, BRING A TOWEL, AND WATER BOTTLE
IF YOU HAVE AND QUESTIONS PLEASE EMAIL

[email protected]
WANT TO BUY YOUR OWN BOOTS?