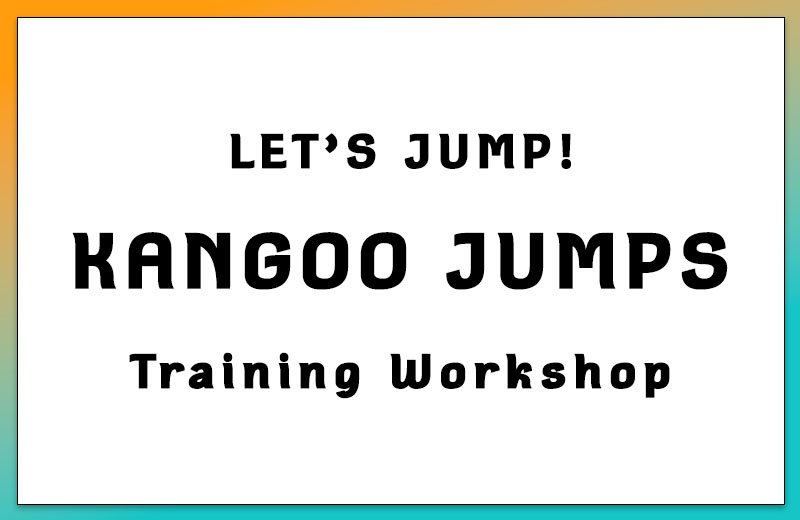 Kangoo Jumps Training Workshop
Plan must be paid for in full prior to first session.
WORKSHOP REQUIREMENTS
You are required to fill out an online Release and Waiver of Liability Form prior to class.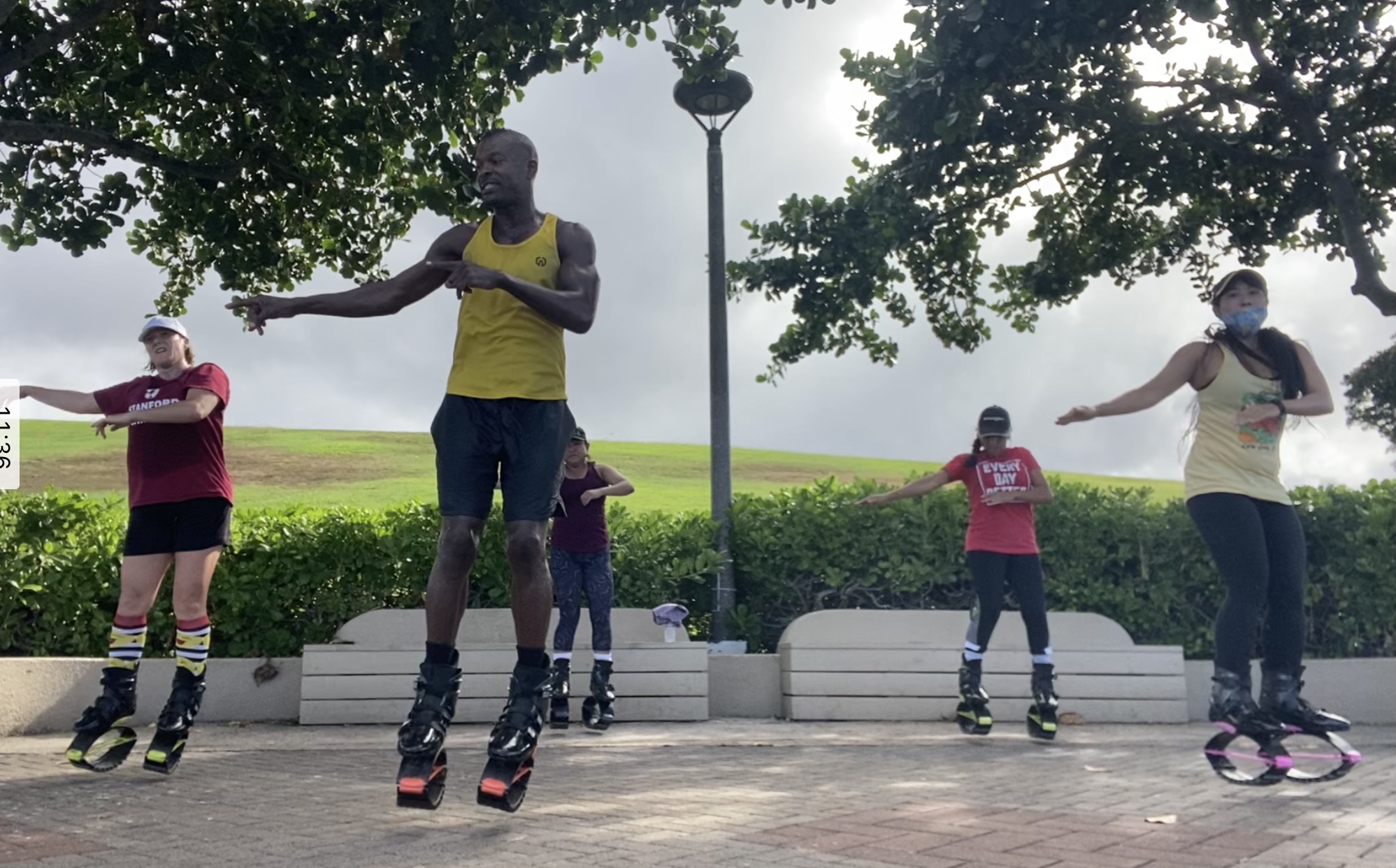 LET'S JUMP TRAINING WORKSHOP
IS FOR CARDIO ENTHUSIASTS WHO WANTS TO ADD SOMETHING FRESH TO THEIR CARDIO WORKOUT REGIMEN.
BECOME A JUMPER AND UNLEASH YOUR INNER JOY
LEARN HOW TO JUMP
LEARN THE BASIC MOVES
LEARN AN EASY TO FOLLOW ALONG ROUTINE
LEARN HOW TO COMBINE MOVEMENT AND MUSIC
ENJOY ONE HOUR CLASS EACH DAY INSTRUCTED BY COACH LEE
INTERESTED IN TEACHING THIS FORMAT
THE ULTIMATE FITNESS EXPERIENCE
UNLEASH YOUR INNER JOY
HAVE FUN EXERCISING
JUMP TO THE BEAT OF
ROCKIN MUSIC
JUMP WITH YOUR FAMILY & FRIENDS.
WORKSHOP SCHEDULE
(weather permitting)
SATURDAY 6/24 @ 7:30-9:30am
SUNDAY 6/25 @ 7:30-9:30am
WORKSHOP DETAILS
Please arrive 15 min early to make boot adjustments and to get acclimated.
Check in with me via phone/text one hour prior to class if we're experiencing rainy weather.
WHAT YOU NEED FOR CLASS
For Kangoo Power, wear medium to thick long socks (mid shin height). For All classes: Bring a water bottle and a towel
EXTRA FUN
LIGHT REFRESHMENTS
PRIZES
DISCOUNTS ON BOOTS & ACCESSORIES
Q&A & MORE
WORKSHOP LOCATION
Kaka'ako Waterfront Park
102 Ohe St, Honolulu, HI 96813
South of downtown Honolulu, just off Ala Moana Boulevard at the end of Cooke Street.
WANT TO BUY YOUR OWN BOOTS?