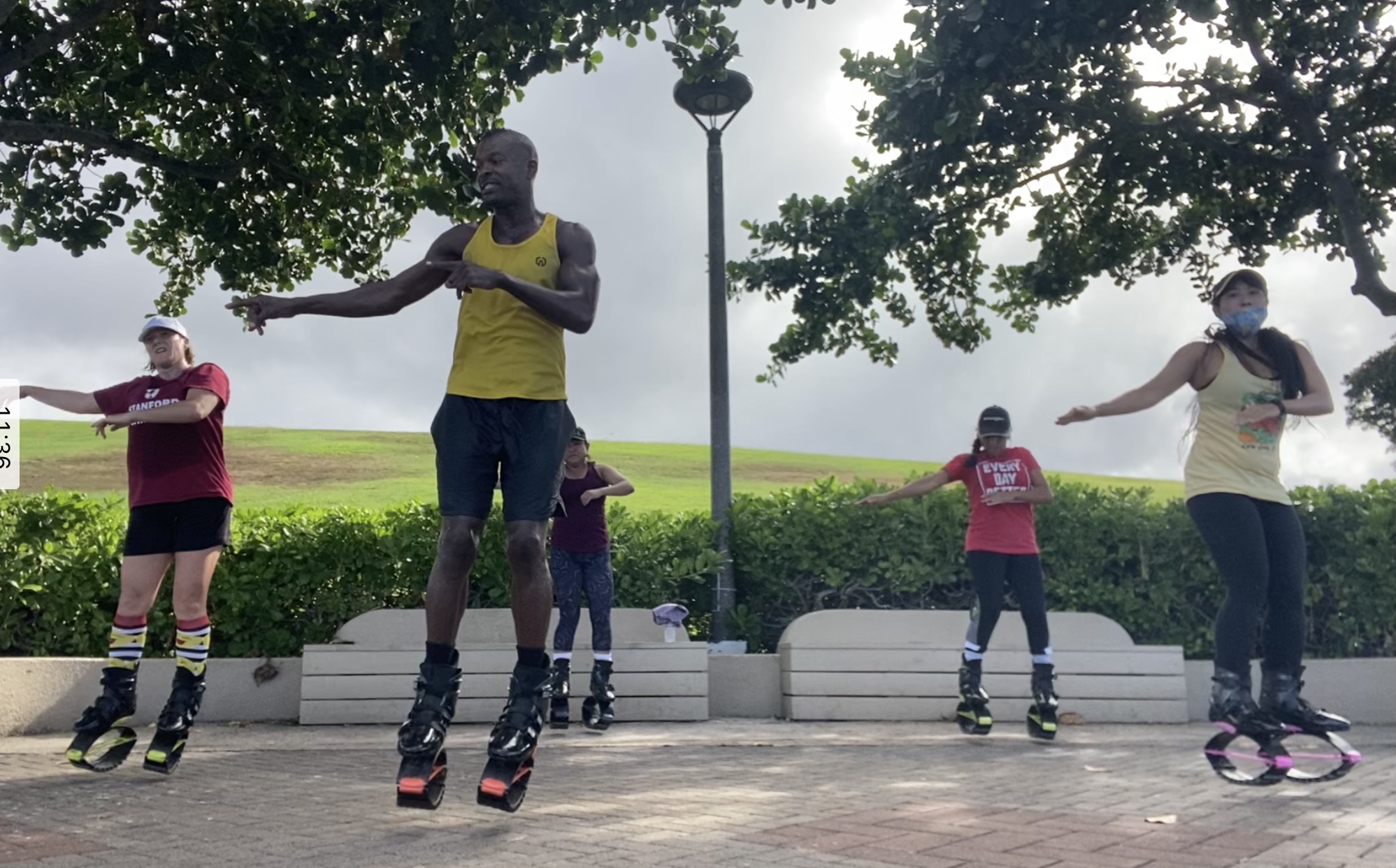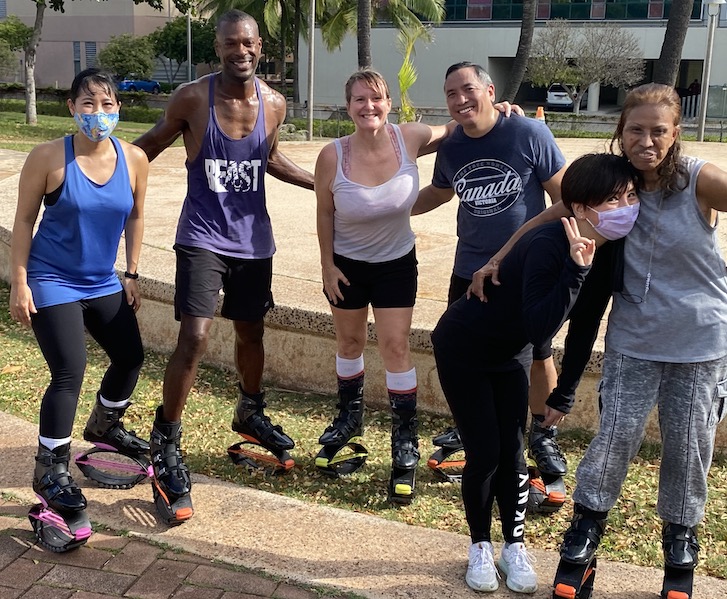 AVAILABLE CLASSES
Single Class (includes boot rental) Take any class for $10 per class.
Monthly Unlimited Classes (bring your own boots)
$40 per month
CLASS SCHEDULE
(weather permitting)
Tuesday
5:30-6:15pm – Kangoo Jumps
CLASS DETAILS
Please arrive 15 min early to make boot adjustments and to get acclimated.
Check in with me via phone/text one hour prior to class if we're experiencing rainy weather.
WHAT YOU NEED FOR CLASS
For Kangoo Power, wear medium to thick long socks (mid shin height). For All classes: Bring a water bottle and a towel
WHAT TO EXPECT
Each Class includes a warm-up that flows into various exercises such as ham curls, knee ups, jumping jacks, high knees, squat jumps and more that would mimic the actual workout, followed by a cool down.
CLASS LOCATION
Kaka'ako Waterfront Park
102 Ohe St, Honolulu, HI 96813
South of downtown Honolulu, just off Ala Moana Boulevard at the end of Cooke Street.
WANT TO BUY YOUR OWN BOOTS?